"…give thanks in all circumstances; for this is the will of God in Christ Jesus." ~ 1 Thessalonians 5:18
Allow me a moment of vulnerability. I find it very hard to be thankful this year. There, I said it. What do you expect? I'm a sinner who hides behind the same Christ I proclaim. I am, as I'm sure many of you are, lured constantly by the devil to equate thankfulness with blessing, blessing with happiness, happiness with the virtue of joy, and so on and so on. In other words, the trap is set for us to be thankful only for those things which make us happy.
This, I'm sorry to say, represents yet another major departure that further separates the Christian from her culture; a departure that convicts me mightily of my own worldliness every November. Here's the thing: Christians aren't called to a spirit of happiness. We're called to a spirit of joy.
Happiness is the byproduct of circumstance. Many people spend their whole lives chasing happiness by altering circumstance, hoping one day to hit upon that one magical combination of events and environment that will finally allow them to be truly happy. At least for a few minutes. As many have discovered – and as Solomon laments in Ecclesiastes chapter 2 – happiness as so-defined is at best a moving goalpost, and at worst a fool's dream.
Joy, on the other hand, is the fruit that comes from the Holy Spirit despite our circumstances. This is what St. Paul experiences as he writes, "[F]or I have learned in whatever situation I am to be content. I know how to be brought low, and I know how to abound. In any and every circumstance, I have learned the secret of facing plenty and hunger, abundance and need. I can do all things through Christ who strengthens me" (Philippians 4:11b-13).
In other words, Happiness comes from without, Joy comes from within. To put it another way, Happiness comes from what happens, Joy comes from Jesus.
I write this to those of you who share my temptation this time of year; upon whose door the devil knocks and calls to your mind those things which you do not have to be thankful for. Even in times of trouble, even when we don't have those things we think would make us happy, we do certainly have the One who brings us joy. We do certainly have Christ, and He is reason sufficient to be thankful.
________________________________
About the Author
Josh Hatcher is the Pastor of Trinity Lutheran Church, an active and vibrant, distinctly Lutheran, deeply sacramental and sometimes eclectic ministry in the heart of Downtown Memphis.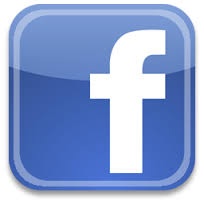 Like Us On Facebook

Follow on Twitter