"Go, and be not silent. You are not the only one to be saved." ~ Martin Luther
Last night I spent the better part of an hour in the photo department at Walgreens talking with my new friend, Kevin, as he peeled the edges off of our family Christmas Cards. It's a much more complicated process than I once thought, the printing of Christmas Cards, which left us plenty of time to talk over one of exactly four topics I can actually hold a decent conversation about. Theology.
It's a question that comes up often here in this Southern Buckle of the Bible Belt. "What exactly is a Lutheran?" And while it's usually a soft invitation to an intense theological and idealogical debate, I got the sense that for Kevin, his was a genuine question about God.
I'm certain we all run across these open doors as the Holy Spirit puts people in our path to whom we might give a reason for the hope that is in us (1 Peter 3:15).
My answer (which I was later, by the miracle of a backspace key and with the benefit of another hour of reflection and prayer, able to clean up a bit) focused on six points I've come to treasure as devout Lutheran. For the occasion of the open doors in your journey, here they are…
1. We Are All Sinners
It's our nature. In other words, we aren't sinner because we sin, we sin because we're sinners. None of us are any closer to God than anyone else, no matter how moral or righteous we've convinced ourselves we've become. We are all beggars in desperate need of forgiveness.
2. We are Saved by Grace Through Faith in Jesus Christ.
I should add here, not by anything we can do or muster up within ourselves. By His one perfect life, His death and resurrection, Jesus Christ made full atonement for all of our sins, credited to us His holy and sinless life, and so has completely reconciled us to God. He has done this both for us and completely without our cooperation.
3. Grace Always Condescends
We don't climb up, God always climbs down. He always comes to us. Through Baptism, God's grace collides with us both to create and give the benefits of faith – forgiveness, salvation, and eternal life. Through the Lord's Supper – the body and blood of the living Christ – He strengthens and sustains that faith. Within the spoken word of Absolution (Forgiveness), God speaks to us and forgives our sins right where we are. We don't ever go to God. God always condescends to us.
4. We are 100% Sinner, 100% Saint
Both at the same time. We are sinners. We continue to sin despite our conversion. We are also saints; created anew in Christ Jesus in order to do good. Practically, this means that the Christian walk isn't about getter better or becoming more righteous, but about daily dying to ourselves and rising again in Christ.
5. Christ is Coming Again
Ours is not an "evacuation" faith. We are stewards of God's Creation who await its restoration. One day, Christ will come again to collect the saints – to mend our bodies from the dust and scattered ashes – and to restore His fallen Creation. We, the saints of God in Christ, will not be judged by the rags of our sins, but by the robe of Christ that covers us, with which we have been adorned by faith.
6. The Bible is the Perfect Witness to Christ
Our faith is not in the Scriptures themselves, but in the Christ to whom they testify. Our Doctrine will not save us, our Theology will not save us, only Jesus Christ will save us. The Scriptures are, however, the only basis for how we think and talk about Jesus. They are indeed God's witness to us about Himself.
So, since mine is nowhere near an exhaustive list, what would you add? What are the most important pieces to this treasure of our distinctly Lutheran Christianity to you?
Scripture References:
(1) Psalm 51:5, John 1:8, Romans 3:10, Romans 5:19, Romans 8:7, Ephesians 2:1, Ephesians 4:22, Colossians 3:5, 1 John 1:8 (2) Romans 4:5, Romans 5:18, 2 Corinthians 5:18-21, Ephesians 2:8, 1 Timothy 2:6, 1 Peter 1:18-19, 1 Peter 2:24, 1 John 2:2 (3) Matthew 28:18-20, Acts 13:38, Romans 3:20, Romans 6:3-6, 1 Corinthians 2:9-12, Hebrews 4:2, Hebrews 4:12 (4) Romans 7:18, Romans 8:13-14, Galatians 5:24, Ephesians 4:22, Philippians 3:12, Titus 2:14, 1 John 5:4 (5) 1 Kings 17:22, Job 19:26, Psalm 130:3, Mark 16:16, John 6:40, Acts 24:15, Galatians 3:26-28, Philippians 3:20-22, Revelation 20:12-13 (6) John 8:31-32, 1 Corinthians 2:9-11, 2 Corinthians 2:17, 1 Thessalonians 2:13, 2 Timothy 3:16-17, 1 Peter 1:10-12
________________________________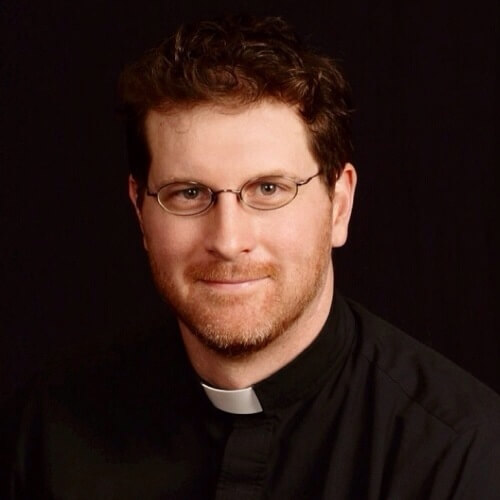 About the Author
Josh Hatcher is the Pastor of Trinity Lutheran Church, an active and vibrant, distinctly Lutheran, deeply sacramental and sometimes eclectic ministry in the heart of Downtown Memphis.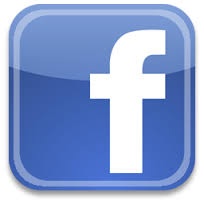 Like Us On Facebook

Follow on Twitter