"After this I looked and there before me was a great multitude that no one could count, from every nation, tribe, people and language, standing before the throne and in front of the lamb. They were wearing white robes and were holding palm branches in their hands." ~ Revelation 7:9
A little boy once fell into a hole from which he was unable to climb out. A farmer heard his cries for help and brought a rope, hoping it would be long enough to rescue the boy. It was not. The farmer called a friend over to help. He also brought a piece of rope, but it too failed to reach the bottom of the hole. The two men were at a loss, wondering aloud what they should do, when the voice of reason called from the depths of the pit, "My friends… May I make a suggestion?"
It was All Saints' Sunday in 1956 when the Rev. Dr. Martin Luther King stood in the pulpit at Dexter Avenue Baptist Church in Montgomery, Alabama and left a cumbersome truth to linger in the minds of generations to come. "You must face the tragic fact that when you stand at 11:00 on Sunday morning to sing "All Hail the Power of Jesus Name" and "Dear Lord and Father of all Mankind," you stand in the most segregated hour of Christian America." Behold the elephant.
According to the Hartford Institute for Religious Research, only 14% of American Churches are considered diverse, up from staggeringly-low 7% just ten years ago. Much has happened, much has changed in the 57 years since Dr. King challenged the Christian Church to mirror more clearly the diversity of the Heaven, but sadly too, much has stayed the same.
And so when I stand at 11:00 on Sunday (okay, 10:30), and look out on our diverse congregation: men and women from different neighborhoods with different struggles, different shades of skin-tone and different experiences of the city we all call home, I am overjoyed to be within the culture-shifting company of the 14%. Unity is not a thing to be created. It is the gift of God to be preserved and lived out; to be celebrated where it thrives and reignited where the flames of the Spirit have been snuffed out.
This year marked the first annual "Be the Dream" celebration on Martin Luther King Day. As I sat in my middle pew at Mason Temple and listened to our mayor and several prominent Memphis-area preachers, I was struck by the enormous task we have ahead of us to heal the racial divides that plague our city. The residue of racism – particularly the subtle segregation of too many Sunday mornings – may well be our collective sin for which we must repent.
It is from within this hole that both Christendom and Culture have dug for itself and imperceptibly fallen into, that the voice of Christ calls to us pleading, "My friends… May I make a suggestion." May we, His Church who are bound to mirror and ultimately are the company of a diverse heaven, be on the forefront this healing; for the sake of Him who has called us together by His grace.
________________________________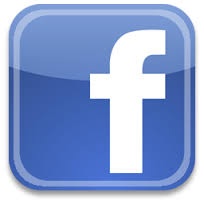 Like Us On Facebook

Follow on Twitter