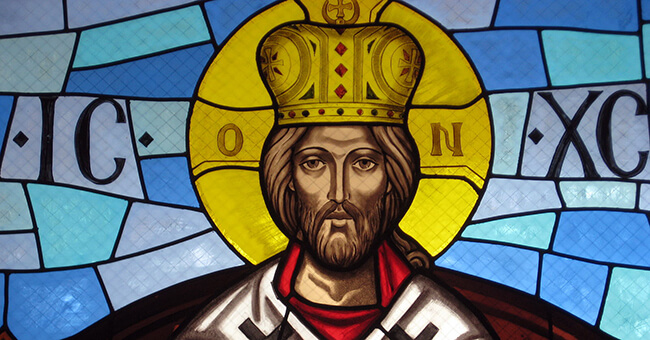 As winter approaches, we see the days getting shorter, the wind blowing colder, and many of the daily signs of life disappear. Songbirds have taken flight, the crickets and frogs are silenced. Leaves drop from the trees, grasses and flowers wither and die.
We must ask ourselves, are we on automatic pilot, secure in our faith in God's promise of salvation? Has this been another year of coasting on that faith or has there been a bit of backsliding? Do doubts creep into our thoughts now and then? What about our works? Are our works a witness to our faith? Has this been a year of mighty works, or simply one of good intentions?
We are fast approaching one of the least recognized and most overlooked Feast days of the Church Year. It's official name is Solemnity of Our Lord Jesus Christ, King of the Universe, but it is commonly called Christ the King Sunday. The prayers and bible readings for this day focus on death, judgment, heaven, and hell. However, the tone is not of fear or despair, but one of hope. There is an emphasis on the Communion of Saints and our place among them.
Christ the King Sunday is held on the last Sunday of the Church Year. It is a time to take an inventory of our lives and see where we stand with the One who owns us, who bought us with His blood and to whom the Father gave all things.
The week after, we start a new Church Year. The next Sunday is the First Sunday of Advent. A time of preparation as we look forward to the birth of the baby Jesus, we look forward to the celebration of Christmas, and we look forward to the second coming of Jesus. Indeed, Jesus will come again in all of His glory. All things sinful, hurtful, saddening, or corrupt will be thrown out and He will establish His new kingdom on a new Earth that will last forever. A final home for the Communion of Saints.