It's not an easy job to be a mother.  For instance, a teacher had just given her second grade class a science lesson on magnets. On the follow-up worksheet, one question read: "My name starts with "M", has six letters, and I pick up things. What am I?" Imagine the teacher's surprise when half the class answered the question, not with the word "magnet", but with the word "Mother"!  Yes, it's not an easy job to be a mother!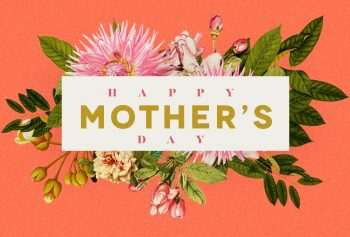 So what are the characteristics of a Christian mother?  Or should we say a Christian parent, since the rules are the same for both fathers and mothers? What are some good biblical characteristics of positive parenting?
While certainly not exhaustive, here are a few that I find helpful:
1) Sacrifice:  The first characteristic is sacrifice. I think that word describes mothers rather well.  After all, who is not moved by someone who makes a willing sacrifice on their behalf? Whether it's a mother or a grandmother or someone else, we appreciate those who have sacrificed for us.
For instance, I think of my own mother; how she would do laundry and ironing sometimes at 3 o'clock in the morning during the summer months. She always said it was because it was cooler then, but I know the real reason was that with five boys playing ball every night of the week and living on a farm, it just took that long sometimes to get everything done. And speaking of ball games, I don't think my mom missed hardly any of the ball games I played in till I went away to college!
2) Friendship:  The second characteristic is friendship. I believe, with the possible exceptions of my wife and my twin brother, my best friend is my mother. I have always been able to tell her things I couldn't tell anybody else, and that is still true today.  She is a great listener and she empathizes with my struggles and always loves me unconditionally.
3) Example: The last characteristic is example. I don't know about you, but I know I wouldn't be the person I am today, if it were not for my mother. I know I wouldn't be a pastor today, if it weren't for her. All the years I was growing up, my mother was active in our local church. She sang in the choir, she was active in the Lutheran Women's Missionary League, serving as zone president for many years and hosting the District Convention. In fact, she started a new LWML group at our church, for women who worked outside the home. She made sure that we had regular devotions at home. She helped us with our memory work for school every night. In short, she showed me what Christian ministry is all about.
Certainly I love my mother very much.  I admire the sacrifices she has made for me; the example she set, the friendship she has shown.  And it's all because she was following the example of Jesus.  And that's how I will always remember her–as a servant of the Lord.
And I pray that is how my children will remember me and I'm sure that you share the same prayer–that your children will remember you as one who followed Jesus and shared His love and example with you. Sacrifice…friendship…modeling…those are the characteristics for a healthy, happy family. Those are some good words for us as we remember Mother's Day this Sunday. Most of all, those are some good words that remind us of Jesus.
Have a happy Mother's Day!
Pastor Tieman
As a small token of our love and appreciation for our mothers (and all the ladies in our lives), we will be giving out carnations to all the ladies at Trinity this Sunday.