Day 1 – November 8th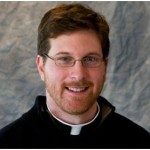 Our mission team arrived in Phnom Penh about an hour ago, and I'm now sitting in my hotel room wondering whether or not the curse of jetlag will be visiting me once again in Asia.  All tolled, we spent 30 hours of travel time and logged about 10,000 miles in the air.  It's been wonderful so far!
George and Shary Frahm, our mission partners here in Cambodia, met us at the airport with their trademark hugs and iPad video cameras capturing every minute of our happy reunion.  They are such wonderful servants, and we're all looking forward to working with them these next eight days.
I'm sorry to report that as of this minute, I have no pictures to share with you.  I checked my camera roll, completely certain that in my drowsy state I must have captured a few sacred moments at the airport Chili's, or in transit, or somewhere.  Nothing.  My apologies.  The only picture I do have is of me standing at the Incheon airport outside of Seoul, South Korea where we brought Thomas home a year and a half ago.  We've got some great memories of that airport!
So, now it's off to bed.  Up again in five hours for breakfast (we'll see…) and a six hour bus trip to Siem Reap where we'll be spending the majority of our trip.  I promise I'll post pictures tomorrow if I can pick up a WiFi signal somewhere.  For now, suffice it to say, we made it, we're looking forward to a great week!  Good night and God bless.  ~Pastor