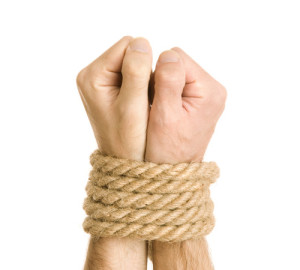 Last week, I talked about being held captive to a particular sin from which you felt powerless to break free. I gave you four tough questions that you needed to ask yourself.
This week, I have just three more questions for you to ask yourself as you enlist God's help in helping you fight the power of this sin.
Have I distanced myself from temptations or triggers? This is one of the hardest steps. We talked last week about how a certain sin may bring you a temporary pleasure and that you can become addicted to this pleasure. In the same way, there may be relationships that you have with friends, with loved ones, or places you like to frequent, or activities you like to engage in that lead you into sin, or weaken your resistance.
If you are serious about freeing yourself from the chains of this sin, you may have to give up some additional things that bring you comfort.
Sometimes this means breaking off relationships, changing a job, finding a new set of friends, or giving up things you enjoy. It may mean no more romance novels or no more browsing the internet. Whatever it takes to separate yourself from those things that lead you back into sin. A good idea is to write down an action plan that lists the changes that you must make in your life. Be honest and prayerful. As you do so, read 1 Corinthians 10:13
Am I willing to set aside time for prayer and fasting? Sometimes the grip of sin is so strong that you must do what Christ advised his disciples—prayer and fasting. Fasting is going without food (but still taking in water and nourishing liquids) Fasting is a marvelous way to keep the mind focused and your will sharpened.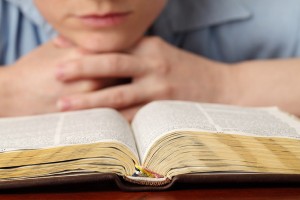 It is a lot harder to casually drift back into sin when you have a constant physical reminder of the struggle that you have embarked on. In addition to fasting, set aside a specific time for meditation and prayer. Do a daily recap with God of your success and failures. Ask God for strength and for wisdom so that you can better discern His ways. Read Matthew 6:16-18
Have I learned to walk in His ways? What Would Jesus Do? God has written on the heart of every human the knowledge of what is good and what is evil. But your prayer and your meditations on God's Word teach you how Christ would have you live your life. As you bring your mind in alignment with Christ you will find yourself pushing away from the corruption of sinful flesh and discovering the peace in understanding His forgiveness. Read Romans 13:14.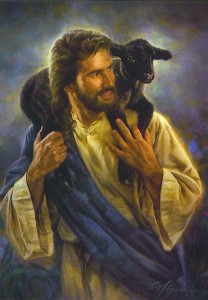 Have I learned to fail as a Christian? Christians aren't perfect—just forgiven. Christians fails every day in their struggle with sin, but they know that God still forgives them. God knows their failures and loves them just the same. No matter how many times we fail, no matter how far we drift off course, God is always there, He has faith in us even when we don't have any faith left in ourselves. No matter how many times we fall down, He still holds out his arms to lift us up. He is always there to give us comfort and strength, no matter how long it takes. Revelation 21:4
Other than totally rejecting the Holy Spirit and the faith that he instills in you, there is absolutely no sin and no amount of sin that can separate you from the love God has for you. No matter how utter depraved you may feel, there is someone much, much worse than you that God has already forgiven and welcomed into his heavenly kingdom.
If you are tormented with a persistent sin, ask yourself these questions. Pray to God for strength, and then set yourself right. If you fail, God is still with you, no matter how long it may take.
God bless you in your trials and tribulations and may He bring you to find peace and joy in a new relationship with Him.
Special thanks to Crystal McDowell who provided an outline for this article as well as many of the bible verses.
_______________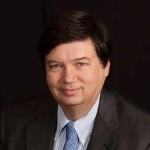 About the Author: David Brugge is a Layman at Trinity where he serves as an Elder. He attended St. Paul's College High in Concordia, MO. and Concordia College in Seward, NE.