oes God answer your prayers? Are you sure?
How do you know God answers your prayers? You get what you pray for, right? But what if you don't get what you pray for? Has God still answered your prayers?
God always answers our prayers. Sometimes He says "yes", sometimes He says "no", and sometimes He says "wait".
Oh pleeeeease!!!! This is just about the lamest platitude there is. I can say the same thing about praying to a rock. If I get what I want, the rock said "yes." If I don't get what I want, the rock said, "no" and if I don't get what I want but later on I do, then the rock must have said "wait." But I can't hear the rock any better than I can hear the voice of God.
So why isn't God more clear? The bible tells of God speaking to people and giving them  instructions. So why can't we get instructions that we can follow step by step?
The Bible suggests that before sin came into the world, God would walk in the Garden and have pleasant conversations with Adam and Eve. If the Garden of Eden was like that, then sin put an end to it. Because of Adam and Eve's sin there is a barrier between God and man
—
no more dialoging face-to-face.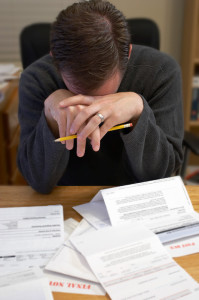 If God is answering my prayers it is without using any voice that I can hear. If I can't hear His voice, I'm left asking the question "Is THIS what God wants me to do, or should I do THAT? Or should I do something else entirely? God, show me a sign." … and of course, that clear and unmistakable sign seldom comes, if ever.
So why isn't God more clear? The bible tells stories of God speaking to people and giving them unambiguous instructions. So why can't we get a personalized set of instructions that we can follow step by step? Why can't God tell us right out yes, no, or wait? Why be so mysterious? Why does He stay hidden?
The reason is the same reason He stopped seeing Adam face-to-face. Sin. We have cut ourselves off from God. We are sinners living in a sinful world. We have slammed the door and cut the phone line. We can't see Him or hear Him. But…He sees and hears us!
If my people who are called by my name humble themselves, and pray … I will hear from heaven and will forgive their sin and heal their land. (2 Chronicles 7:14)
The eyes of the LORD are on the righteous and His ears are attentive to their cry. (Psalm 34:15)
This is the confidence we have in approaching God: that if we ask anything according to His will, He hears us. And if we know that He hears us— whatever we ask— we know that we have what we asked of Him. (1 John 5:14-15)
"This, then, is how you should pray:
'Our Father in heaven, hallowed be Thy name…" (Matthew 6:9)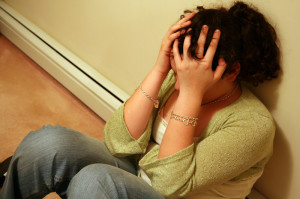 Jesus knows our pain. Go back and read the words Jesus spoke to his disciples in the days before his execution. Jesus truly loved his followers and knew what was in the future for them. You can hear the agony in his voice as he tries to give them warning about how tough it's going to be. He knows that our suffering is not caused by an angry God, but by the situation that sin has placed us in.
Jesus was trying to tell his people just how crappy life was going to get. This isn't some extra vengeance from God, this is just what life is like in a sinful world. Poop's 'gonna happen, and it's going to keep getting worse. That's what sin does. Things that happen in a world full of sin are suffering, selfishness, injustice, death, and no two way conversations with God.
So this makes us want to ask the question, if God is the God of Love, why does he not end the suffering?
There were two choices when man first sinned, destroy us utterly and entirely, or let us live a while in a sinful world. God let us live and promised He would send His Son to redeem us. So God HAS sent His Son, His Son HAS died for our redemption, and all that is left is for God to destroy this sinful world and restore it to perfection. So…?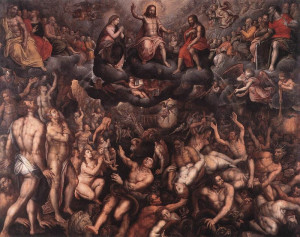 To do that, God has to call an end to our life on sinful Earth; Armageddon, the Last Day, the Second Coming, Judgment Day. When this happens, times is up, pencils down, no changing answers. Those who have the Love of God in their heart will live with God in eternity. Those that don't –won't.
They will say, "Where is this 'coming' he promised? Ever since our ancestors died, everything goes on as it has since the beginning of creation."…The Lord is not slow in keeping his promise, as some understand slowness. Instead he is patient with you, not wanting anyone to perish, but everyone to come to repentance. (2 Peter 3:4-9)
Jesus told the disciples that God is holding out until the last moment in order to save everyone that He can. God, who knows all things, knows when there will be no point in waiting any longer. All that are going to believe, will have believed. In the meantime, we are stuck in this cesspool of sin and sorrow.
Our Father hears us and knows our pain. What's more, He knows what hurt is in our future. Some of the hurt he blocks, some of the hurt he redirects, and some of the hurt he allows so that we can be strengthened for what is to come. It's not an ideal situation, but we HAD an ideal situation and WE messed it up.
So how do you know God isn't answering your prayers? God hasn't answered our prayers when what we pray for doesn't come about, right? But is what we pray for what is best? I would like to get strong without ever doing any exercise, but it's not going to happen in this world, right? In the same way, God, who loves us knows what is best for us. And sometimes what is best is "exercise".
It's so very hard when what we pray for makes perfect sense. We think, "God, it's really no skin off your nose to grant me this one tiny petition. You're all powerful. This could do this with one blink of an eye,"  or "God, what I'm only praying for is what you have said you want for me. What I want is what you want, right?"
Every Christian can tell you about the times in their life where God didn't give them what they prayed for, but what He did give them ended up being better.
The Father promises to give you what you need and to give you strength. Part of the strength that God is sending you might very well be in the form of fellow Christians who can share your burden.
If you have a heavy load that you are carrying and God has not made Himself apparent, you can go here and talk to someone anonymously. Say what's on your mind and someone will pray for you. God will answer your prayer. He promises.
_______________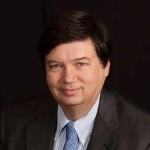 About the Author: David Brugge is a Layman at Trinity where he serves as an Elder. He attended St. Paul's College High in Concordia, MO. and Concordia College in Seward, NE.