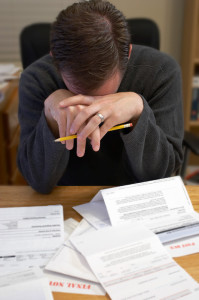 According to the news, the economy is getting better. That might be hard to prove to some. Many are still struggling to get by, trying to keep from sinking deeper into debt, to keep their nose above the waterline. People, who just a few years ago had successful jobs find themselves on hard times. People finish school and there are no jobs there. Loans are suddenly due. Cars break down, appliances stop working, ceilings leak, dogs bite, collectors call.
People find themselves dealing with sudden illness. Not in just themselves, but those they care for, or those that were caring for them. Relationships fall apart, families split, loved ones die. Things keep going from bad to worse.
A Christian friend, hoping to give encouragement tells you, "God never gives us more than we can handle." If you are down and anyone ever says this to you, please resist the impulse to take a poke at them.
This phrase never gives encouragement. On the contrary, it discourages. It tells us that if we cannot handle what's going on in our lives, it's our own fault because God gave us the means to overcome our hardships. It makes it sound as if God has already done what all he is going to do for us and now it's up to us on our own.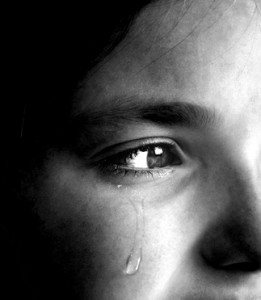 The truth is, God often gives us more than we can handle—sometimes much more. To be more precise, God allows more troubles to come into our lives than we can manage. God never said that he would protect us from "too much" trouble.
The expression is so prevalent, isn't it in the scripture? Kind of. In a letter to the Corinthians, Paul reminds the church that we are all tempted and all to often, we choose to do the wrong thing. But, he adds, "No temptation has overtaken you except what is common to mankind. And God is faithful; He will not let you be tempted beyond what you can bear. But when you are tempted, He will also provide a way out so that you can endure it" (1 Cor. 10:13).
Notice here that Paul is talking about temptation, not hardship. That's where well-meaning people get confused. Paul is saying that no sin will confront us that is so great, we will be powerless to resist it. He is NOT saying that no hardship will ever come our way that we can't handle on our own.
The promise we have is that God is faithful. We are not abandoned. It was not God who made this world sinful. It is because of His love for us, and those that come after us, that we are allowed to live in this sinful world.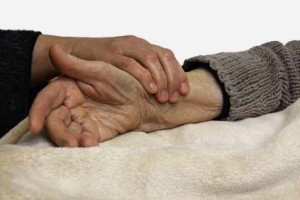 The world, as we know, is corrupted by sin. It can't be uncorrupted. The only way to remove sin from God's creation is to destroy it and start over—which is what God has promised to do on the last day. But God wants as many of us saved as possible. For this purpose, he has held off destroying earth to give us all, and presumably our decedents, the opportunity to become his children and avoid His wrath.
In the meantime, we have to endure a world of pain and hardship. But we are not alone. Not only does God walk beside us, so does the church of all believers. We are all in this together, and God has commanded us to look out for one another, lifting each other up, sharing each other's burdens. (1 Cor. 12:26)
"The King will reply, 'Truly I tell you, whatever you did for one of the least of these brothers and sisters of mine, you did for me." (Mat. 25:40)
---
Special thanks to Michael Hidalgo who expressed this idea much more eloquently than I.
---
David Brugge is a longtime member of Trinity where he serves as Elder. He is an author, teacher, and frequent contributor to Trinitymemphis.org. The opinions expressed here are solely his own and as such are not the official opinions of Trinity Lutheran Church, its staff, or the Lutheran Church Missouri Synod.