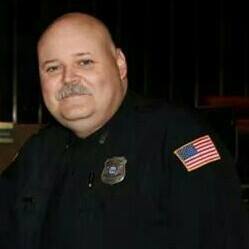 As I jiggled my mouse, my monitor lit up showing the last email that I had read. It was from my good buddy Greg. Greg and I have been out of touch for some time. Whenever we run into each other, we promise to get together, but so far it hasn't happened. The email says how much he is looking forward to our lunch next Friday. The message was written late Sunday evening, on Monday Greg died.
Yesterday, I learned that Steve, my best friend in college and best man at my wedding, was likely being moved to hospice care after another bout with cancer. This afternoon, my wife sent me a text saying that the son of our very good friends is in intensive care with a blood clot in each lung. Earlier in the day, I sat at my parents house waiting for the painter, only to learn that he had taken his wife to the hospital with ovarian cancer. Death surrounds us. No one gets out of life alive.
Tonight on the news, I heard about the inquiry in Mexico into the deaths of the 43 students. Last week, it was the 14 killed by terrorists in Paris and more than 200 killed by terrorists in Nigeria. No one gets out of life alive.
If the wages of sin is death, everyday is payday. Death hurts like nothing else can. Even if we die quickly and painlessly, those we leave behind are affected. Death devastates.
Thank God for Jesus. Literally, thank God. With Jesus, we find comfort. Jesus conquered death. Death still hurts. It still wrecks us with agony. But for the Christian, death is just a passage–a brief moment before a beautiful awakening.
For the Christian, death is the portal to a world of perfection, a world so wonderful that we can't comprehend it. A world where pain, sorrow, even inconvenience and irritations are unknown. A world where we will never be bored or tired, never lonely or unloved, never too young or too old, never too fat or too thin. A world of joy and perfection.
Yes, thank God indeed. He is the one who wipes away our tears and holds us in his arms. The one who takes us home to be with Him forever.
---
David Brugge is a longtime member of Trinity where he serves as Elder. He is an author, teacher, and frequent contributor to Trinitymemphis.org. The opinions expressed here are solely his own and as such are not the official opinions of Trinity Lutheran Church, its staff, or the Lutheran Church Missouri Synod.