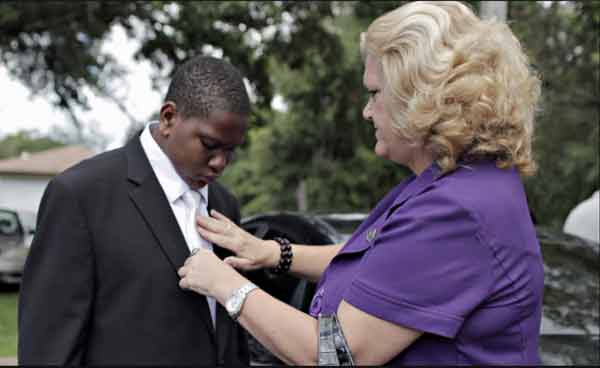 Last week I watched a news story on ABC. It was a follow-up to a story that had run earlier about a boy named Davion. Davion was in foster care, and a news crew had shown him addressing a church congregation, pleading for someone, anyone to adopt him. He said, "I'll take anyone—young or old, dad or mom, black, white, brown, or purple, I don't care."
Davion was lonely and wanted to be wanted. He wanted someone to call him their own and to love him and watch over him.
This followup story was about the how Davion is at last, about to be adopted into a permanent family. One where he will have a mother, a brother, a sister, two dogs, and his own room. It was reported that the previous story had generated calls from hundreds of people nationwide, looking to adopt children into their family.
It is so vital to have a family. It is so important for a child to know the security of a permanent family. To know that, while they may misbehave, or do wrong, the family will always be there for him, to guide him and take care of him.
That is the comfort we Christians have in being the Children of God. We know that no matter how much we misbehave, no matter how bad we act, we are still family, and our Father still loves us.
We know that whatever comes our way here on earth, that there is nothing in the physical world, nothing in the spiritual world, nothing at all that can take us away from our Father. He will always protect us from any and every force would try to break that bond. We have His solemn promise.
Beloved, we are God's children now; what we will be has not yet been revealed. What we do know is this: when he is revealed, we will be like him, for we will see him as he is. And all who have this hope in him purify themselves, just as he is pure. (1 John 3:2,3 )
---
David Brugge is a longtime member of Trinity where he serves as Elder. He is an author, teacher, and frequent contributor to Trinitymemphis.org. The opinions expressed here are solely his own and as such are not the official opinions of Trinity Lutheran Church, its staff, or the Lutheran Church Missouri Synod.