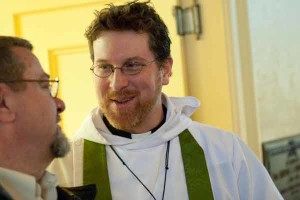 Last month, Pastor Josh Hatcher received a Divine Call from Trinity Lutheran Church in St. Louis, Missouri. A Divine Call is issued by a congregation after a great deal of prayer and deliberation, beseeching the Holy Spirit to guide them in finding a shepherd for their congregation. The congregation issuing the Call hopes and prays that, just as the Holy Spirit has guided them to issue a Call, that the same Spirit will guide the recipient to accept this Call as well. Things do not always work out this way.
This week, Pastor Hatcher, after many days in thoughtful prayer and meditation, felt guided by the Lord to decline the Call. We give thanks to God for allowing him to stay with his congregation here in Memphis and we renew our pledge to work with him in growing the Kingdom.
At the same time, our thoughts go back not too many summers ago when we were in the same situation as our sister congregation. Several times we asked the Lord's help in selecting a pastor, only to have our Call declined as well.
We raise our hearts in prayer for the Saints of Trinity Lutheran Church in St. Louis, that God will give them hope and courage as He, in His own mysterious way and in His own appointed time, guides them to a suitable candidate for the office they now have vacant.
Dous vebiscum