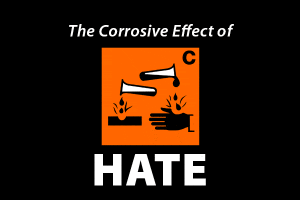 One of my friends, a former classmate who grew up just down the street from me, is a Christian. I know this because she witnesses her love of Christ all of the time on social media. She is a caring person.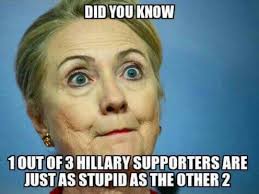 She reposts notices of lost children and lost pets as well as encouraging others to adopt a pet from a rescue shelter.
She gives emotional encouragement to others by posting memes instructing people to stand up for themselves and to not let others take advantage of them. She gives honor and respect to our soldiers in the Middle East, to firefighters, to policemen, as well as to teachers and to nurses.
She posts pictures of disfigured children, asking her friends to "like" and to share, and of course, she posts photographs of dogs and cats being cute.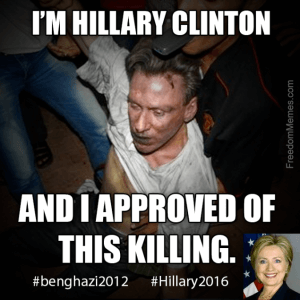 She also posts any mean spirited or ridiculing meme about Hillary Clinton or Barack Obama as well as any negative stories that she finds despite their being shown to be false.
When I sent her a private message about the mix of Christian witness with a particularly hateful story about the former first lady, she replied, "That woman is EVIL. She is nothing but LIES."
I asked her what made her single out this one politician for their lies and remain silent about the many times her favorite candidate was caught lying. She simply repeated how evil the former First Lady was.
Now it would be totally wrong for me to point fingers at this person without point a finger at myself. Sure, I am not a hypocrite like she is. On no, I am a hypocrite in many other ways.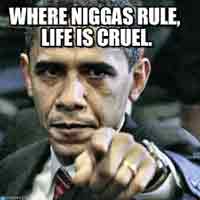 Like her, I have gotten caught up in the righteous fight for my cause and mocked, attacked, conjoled, and scorned others who didn't see things "as clearly" as I do. I have no place throwing stones.
I'm in good company it would seem. Early in Jesus' ministry, he spoke to a large gathering on a mountain overlooking the Sea of Galilee.
"You have heard that it was said to the people long ago, 'You shall not murder, and anyone who murders will be subject to judgment.' But I tell you that anyone who is angry with a brother or sister will be subject to judgment. Again, anyone who says to a brother or sister, 'Raca*,'  is answerable to the court. And anyone who says, 'You fool!' will be in danger of the fire of hell," He told them.
It is part of our sinful nature to insult. We insult people so casually, we are tempted to not take Jesus' admonition seriously. Who can watch a ballgame without someone being called a blockhead or worse. How many times do we refer to those idiots at the cable or phone company? How are we supposed to talk about those we dislike without being just a little insulting? How indeed.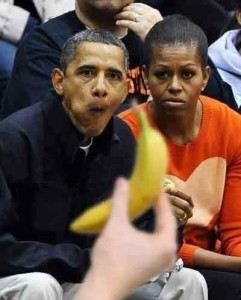 In the fourth century, there was a prominent archdeacon named Evagrius Ponticus. The story goes that he was confronted by his sinfulness and fled to the desert where he lived in solitude for the rest of his life.
While there, he had plenty of time to ponder on Christ's message. He saw so many good Christians slowly drift away for Christ's message. Often, they drifted away from Christ entirely.
He came up with a list of transgressions that, on the surface seem like minor faults. However taught that these seven sins were deadly because they poison the spirit from within.
One of these seven deadly sins was hate. Evagris saw first hand what a corrosive effect hatred can have. Not on the object of scorn, but on the person holding the hatred. Jesus knew that as well and He warned about it in His sermon on the mount. Jesus' message to all was that it did you no good to obey the law technically and not address the sin that lingers in your heart.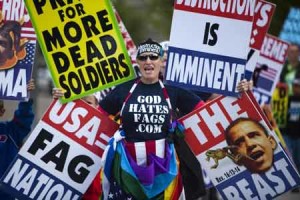 Every day, we see the effects of allowing hatred to eat away at us. An example is the Westboro Baptist Church. I am sure that the members of Westboro they truly believe that they are Christians faithfully doing God's work. They probably see their wrath as a righteous wrath. But hey are blind to the corrosion that has happened within them and don't see how this has hindered their following in Jesus' path.
We share with friends our contempt for people in the news that display antisocial behavior, or advocate for ideas strongly in opposition to our own beliefs. We see our friends tormented with a grudge that just won't die. Perhaps in our own relationships, we smolder over slights others have shown us, or find ourselves growing distant from someone we once loved because we can't put our anger aside. Satan deceives us into believing that we are right to be angry, that our hatred is justified.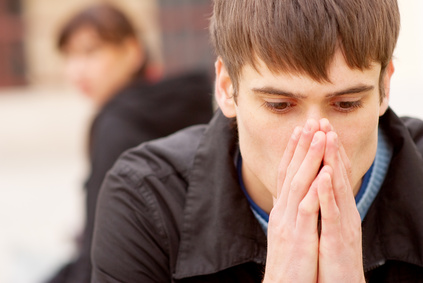 Let's all take an assessment at our own lives. How far off the path have we strayed?
Are we deceiving ourselves when we say we are fighting the good fight? Remember Jesus words,
"Love the Lord your God with all your heart, with all your soul, and with all your mind. This is the greatest and most important commandment. The second is like it: Love your neighbor as yourself. All the Law and the Prophets depend on these two commandments"
If anyone knows slights and insults, Jesus does. We have all betrayed Him time and again. Yet He never holds a grudge. He loves us unconditionally no matter how we have hurt Him, and He asks the same of us.
Lord Jesus, send us your Spirit to lift the veil from our eyes that we can see how our hatred sets us apart from you. Give us the courage and strength to step away from our pettiness and bitterness. Show us that we can disagree with others, perhaps even to hate the things they do, but still show them the consideration and kindness that you continually show to us.
*The word raca literally translates vain, empty, worthless. Similar to our word empty headed or stupid but much more scornful. The Jews used it as a word of contempt. It is derived from a root meaning "to spit."
---
David Brugge is a longtime member of Trinity where he serves as Elder. He is an author, teacher, and frequent contributor to Trinitymemphis.org. The opinions expressed here are solely those of the author and as such are not the official opinions of Trinity Lutheran Church, its staff, or the Lutheran Church Missouri Synod.