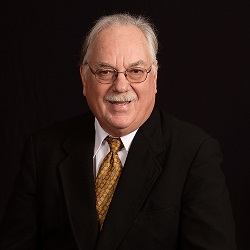 It is with deep sorrow that we announce that Trinity's Pastor Emeritus, Phil Schmidt was called to his heavenly home Wednesday evening. Phil had been battling cancer. Phil came to Memphis with his wife Jean and their two small children, Missy (Caroline Schmidt) and Stephen in the 1980's to serve as Trinity's associate pastor. He also served for decades as the Chaplin for the Shelby County Courts and served as Circuit Councilor for the Mid-South District. Rather than be allowed to retire peacefully, Phil served time and again as vacancy pastor for area churches who were without pastoral care. Many young people know him today for his annual work with the Lutheran Summer Camp where he instructed children in various craft projects.
We praise God for allowing Pastor Phil into our lives and thank Him for all of the blessings that were worked in our lives by means of this faithful servant.
Service for Pastor Phil Schmidt will be on Wednesday, June 7th at 7:00 pm at Trinity. Visitation will be at 6:00 pm.