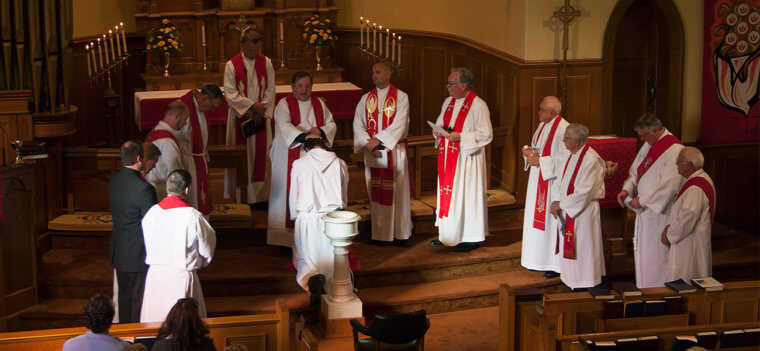 The Call Committee, led by Dave Chester, is again asking the members to help find a suitable candidate to call as Trinity's next pastor. Mid-South President, Roger Paavola provided an initial list to Trinity, however after prayerful consideration, none of the names met the committee's criteria.
Last month, the Committee brought in Rev. Neil Vanderbush and his wife from Texas for a visit and a series of interviews however the process did not go as smoothly as one would have hoped. Rev. Vanderbush respectfully withdrew his name from consideration shortly after.
"We are going to proceed a bit more slowly," says chairman Chester. "I want to gather a many more names as we can so that we can have the best chance of finding a candidate that will be the best match.
"We currently have six names before us. Two of them are from the previous list, two are from member nominations, and two are additional names provided by Roger Paavola."
It would be extremely helpful if every member of the congregation that has friends or family outside of the Memphis area to contact them and ask them if they know of a minister who may be in a situation where there current ministry is winding down, or perhaps they are looking for a new mission opportunity, or just in need of a change to a new location. One never knows where the Holy Spirit will lead you in a search, but it is very hard to find such a candidate if the effort is not made.
Names submitted to the committee are then directed to the Office of the District President who will contact the candidate to ascertain interest, skills, and suitability and present a report to the committee.
The committee then gives prayerful consideration to all of the names submitted and with the guidance of the Holy Spirit, narrows the selection down to a few for more intense study. Mr. Chester is in the process of evaluating methods of conducting online interviews that can be saved and reviewed by interested parties so that every member of the congregation can keep abreast of the process.
The next Call Committee Meeting is scheduled for August.