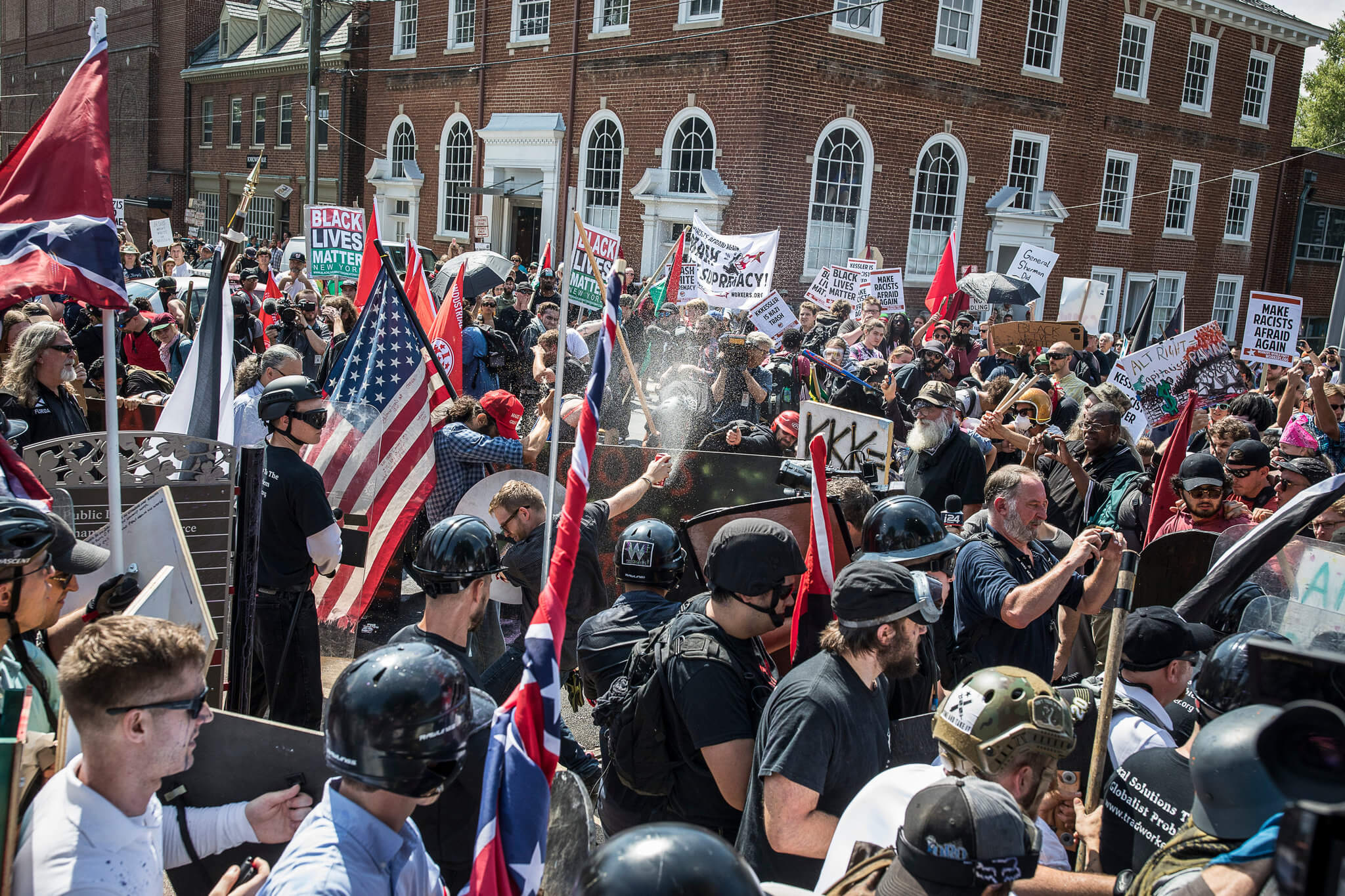 The recent news events from Charlottesville have brought so called "hate groups" to the focus. Members of groups such as Ku Klux Klan, National Socialist Movement, American Freedom Party, Aryan Brotherhood, make us feel compelled to speak out against those who feel driven to focus their hatred and acrimony on groups seen as different from themselves.
As Christians, we feel that it is our duty to speak up for those who are oppressed and raise our voices in opposition to those who preach hatred and malice. Be alert and of sober mind. Your enemy the devil prowls around like a roaring lion looking for someone to devour. (Psalm 45:7) It is natural for us to feel anger at those who spew their hurtful words and messages of hate at others who they hardly know.
It is also natural for that anger to turn into hate. Satan, the great deceiver, takes advantage of the opportunity to convince us that our hatred is justified, that these people are evil and are worthy of our hate. He convinces us that our hatred is just and commendable. Satan tells us that by demonstrating our hatred of these people (rather than their deeds, thoughts, and actions. The Gospel of St. Peter warns us, "Be alert and of sober mind. Your enemy the devil prowls around like a roaring lion looking for someone to devour."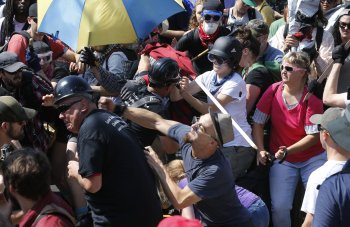 It is an easy thing to be consumed by hate but that is not God's will for us. "But to you who are listening I say: Love your enemies, do good to those who hate you, bless those who curse you, pray for those who mistreat you." (Luke 6:27-28)
There is not a more difficult burden that God has laid on us than that we love our enemies. It goes so much against our natural selves. It is the task that Satan finds the easiest to get us to ignore. Hating our enemies gives us a sinful comfort and we allow ourselves to believe that our hatred is just. It lets us be lured into the trap that our hatred is an expression of God's wrath and we are an extension of His will.
"Render to no man evil for evil. Take thought for things honorable in the sight of all men. If it be possible, as much as in you lieth, be at peace with all men. Avenge not yourselves, beloved, but give place unto the wrath of God: for it is written, Vengeance belongeth unto me; I will recompense, saith the Lord. But if thine enemy hunger, feed him; if he thirst, give him to drink: for in so doing thou shalt heap coals of fire upon his head. Be not overcome of evil, but overcome evil with good." (Romans 12:17-21)
But really, how can this be? How can we show these people compassion? These people are evil. Their hearts are black with hate. Their lives are dedicated to spreading evil and hatred. How can a just and loving God command us to show them love?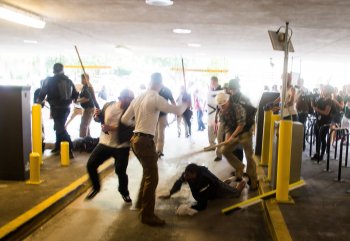 How? By remembering who we are. We are sinners. No, in human terms there is no equivalency between the petty sins we commit and the wanton wickedness of our enemies. In the court of human justice there is no comparison. But we are not in the court of human justice. We stand before God as sinners deserving damnation. Even if we dedicate our entire lives to doing good, there is no good we can do that get's us off the hook. As unfair as it seems to our sinful selves, we deserve a place in hell right next to the most deprived hater. But God, in His infinite mercy, has forgiven us our sins and redeemed us with the blood of His Son. In return for this mercy, He asks us to pay it forward.
Jesus said "You have heard that it was said, 'Love your neighbor and hate your enemy.' But I tell you, love your enemies and pray for those who persecute you, that you may be children of your Father in heaven. He causes his sun to rise on the evil and the good, and sends rain on the righteous and the unrighteous. If you love those who love you, what reward will you get? Are not even the tax collectors doing that? And if you greet only your own people, what are you doing more than others? Do not even pagans do that? Be perfect, therefore, as your heavenly Father is perfect."
God grant us the strength to do his will. Let us continue to oppose evil and stand for justice, but let us do it from a position of love and concern for our lost brothers, praying for them and seeking to guide them to a place where they know and are guided by the same love of a merciful God that guides our lives.