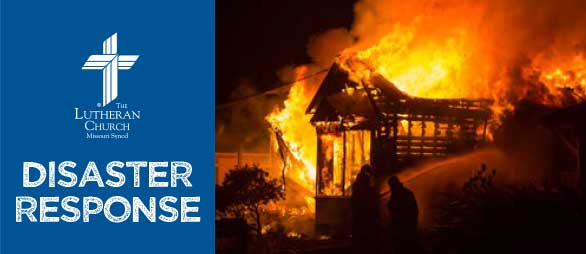 LCMS Disaster Response visited northern California Oct. 16-18 to meet with officials of the Synod's California-Nevada-Hawaii (CNH) District as well as with parish pastors based in areas affected by the catastrophic wildfires. Working in collaboration with the district, Disaster Response will assist in conducting an early assessment and devising an action plan to help meet immediate needs in the stricken communities.
Just before traveling to California, LCMS Disaster Response leaders returned from hurricane-ravaged Puerto Rico. While there, they focused their efforts on visiting the city of Mayaguez and its surrounding areas. Mayaguez is home to Prince of Peace Lutheran Church, served by LCMS Missionary Rev. Matthew Ruesch.
LCMS World Relief and Human Care, through its Disaster Response arm, will support the congregational members of Prince of Peace and reach out to neighboring communities. The initial response will include the provision of food, water and diapers.
The general disaster relief fund enables LCMS Disaster Response to provide immediate, robust disaster relief for unexpected calamities like these that could occur in the months and years ahead.
To Give
Online: visitlcms.org/disaster
By Text: Text – Text LCMSDISASTERS to 41444.
You can still give for specific disaster relief efforts by visiting  lcms.org/disaster. Gifts are tax- deductible as allowed by law.