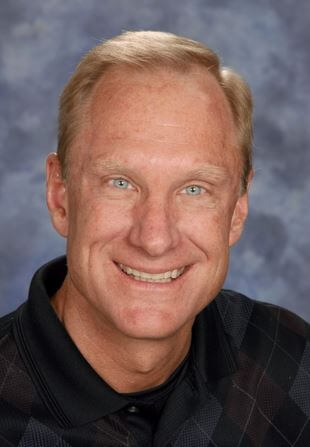 At the November Church Council meeting, it was decided to hire Rev. Terry Tieman to serve part time as Trinity's pastor until such time as the Congregation is able to secure a new full time pastor.
We welcome Rev. Dr. Tieman as Trinity's new part time pastor. Rev. Tieman has lived and ministered in Memphis for the past 23 years, so he knows the area and culture very well.  Prior to his service in Memphis as the Director of Missions for the Mid-South District, Pastor Tieman served for 12 years as a parish pastor, overseeing the planting of 2 churches and the growth of 4.  Finally, he has extensive experience at Immanuel, Memphis, with past assignments as Vacancy Pastor and Director of Discipleship & Assimilation.
He is currently serving (part-time) as the Executive Director of Transforming Churches Network, Rev. Terry Tieman has formed a network of over 1,000 churches across the United States and Canada that have operated as a National Learning Community for over 10 years.  This network of judicatories, congregations, pastors, and lay leaders has provided a rich learning environment for a broad spectrum of congregational ministry, especially in the areas of outreach, discipleship, leadership, and church transformation.  With this cumulative knowledge and experience under his belt, Rev. Tieman is well positioned to lead local ministry at Trinity, Memphis, as a part-time pastor. His duties at Trinity (while we are in our Call Process) will include, but not be limited to, the following:
Worship & Preaching:  Pastor Tieman will ensure that all worship services, including mid-week services, are led by an appropriate officiant.  He will preach at a minimum of 2 of these each month (more if he is available).
Sunday School & Bible Studies:  Pastor Tieman will insure the provision of a Sunday Morning Adult Bible Class and teach the class at least 2 times each month.  (See above.)  He will also oversee the Sunday School program and any other Adult Bible Classes that are provided.
Confirmation:  Pastor Tieman will provide a weekly Junior Confirmation Program for the church, as well as an Adult Confirmation process as needed.
Sick & Shut-ins:  Pastor Tieman will insure that all hospitalized and shut-in members of Trinity are visited (and receive The Lord's Supper) on a regular basis.
Leadership & Meetings:  Pastor Tieman will attend all meetings that are required by the Constitution and Bylaws, as well as provide leadership and counsel to lay leaders and staff as they conduct their duties.
Office Hours:  Pastor Tieman will be in the office (at an announced time acceptable to Trinity's Church Council) at least 4 hours per week.
Tieman Terry lives with his wife, Becky, and is a father to three sons. Click here to read a letter of introduction from Rev. Tieman