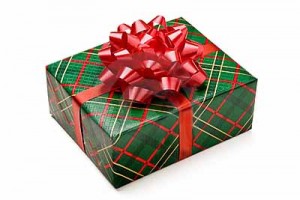 My grandfather had a solid gold pocket watch, a gift from a grateful family whose son my grandfather had helped get out of Nazi Germany. That watch was the topic of a discussion that I had with my father last week. He mentioned, a bit sadly, that it was the only thing that his father had given him.
That isn't really true. You can't really explain to anyone how much your life changes when you have children. That is, until they have children of their own. All the things that were important before, suddenly take a back seat to your new number one goal–raising a child and equipping them him with the tools necessary to succeed at life. What my grandfather gave to my father was much more.
My grandfather made sure that my father was a Christian. He brought him up in the Christian faith. He taught him, not with words alone, but by daily example, how to live as a child of God. It was far more important to him that his children should inherit the kingdom of heaven, than that they inherit things of material value.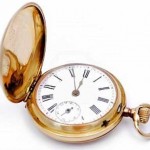 Yes, he made sure that they were well educated, that they learned good manners and social skills. He wanted them to be able to make a living and be able to provide well for themselves and their families, but he knew that all of that would be meaningless if they did not learn to protect their faith, to not take it simply for granted, but to nourish it and keep it alive and strong.
The most wonderful gift a father can give to their child is to teach them to accept with a thankful heart, the gift that our heavenly Father has given us, a home for all eternity with Him in heaven, and to teach them how to nourish that faith through prayer and study of God's Word.
That's the gift my grandfather gave. It was given him by his father, and was passed down to me. I hope to pass it to my children as well—sort of a gift that keeps on giving.
_______________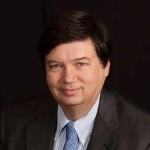 About the Author: David Brugge is a Layman at Trinity where he serves on the church council. He attended St. Paul's College High in Concordia, MO. and Concordia College in Seward, NE. He is the grandson of Victor Brugge who served as pastor at Trinity for twenty years.