How do you feel now that Christmas is over?  One mother says that she is always sorry when Christmas is over because she knows that after her family has hung up their stockings on Christmas Eve it will be a whole year before any one of them will hang up anything again!
Most of us are sad to see Christmas pass.  For myself, it's probably the most enjoyable time of the year.  That's true, first of all, because of the wonderful celebration of Christ's coming to the world in human form and all that means for us, but also because it is a special time of the year to reflect on the blessings of the previous year and the promise of the new year to come.
As I reflect back on this past year, I am amazed (and perhaps you are as well) that I am the Interim Pastor here at Trinity.  If someone had predicted this a year ago, I would have inquired about the medication they were taking! Now I am excited about getting to know you and your ministry and to work together in exploring new possibilities for the future.
As the calendar turns from 2017 to 2018, it is a great time to dream big dreams and plan boldly, and to trust God to "do much, much more than anything we can ask or think of" (Eph. 3:20b ERV).  Now, I don't know about you, but I have a pretty vivid imagination, and I can think of some pretty wonderful things to ask God to do here at Trinity!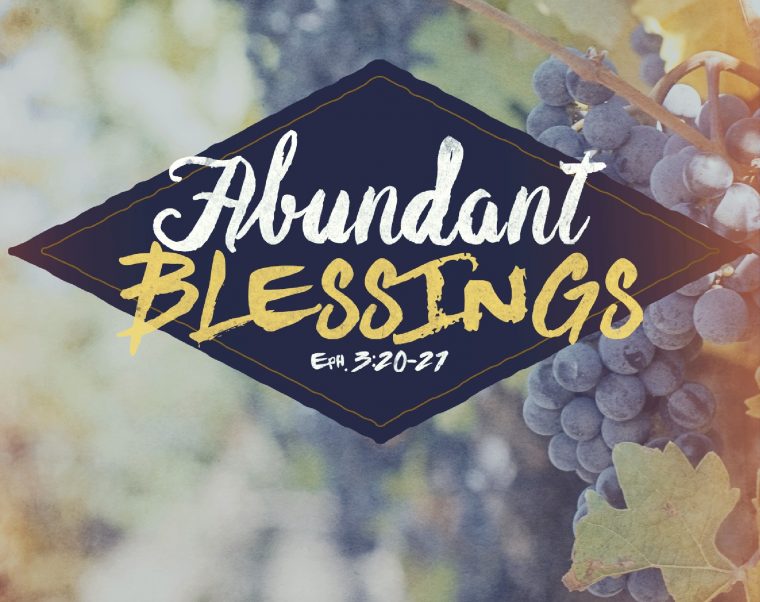 What about you?  Won't you join me in starting A New Season at Trinity in 2018?  To that end, we will begin a 3-week series of sermons and Bible studies, starting on January 14.  We will be combining the 2 Adult Sunday Morning Bible classes into 1, so that we can all plan, brainstorm, and pray together.  The 3-week series will look like this:
January 14 = Why Church?
January 21 = We Need Local Missionaries
January 28 = A New Vision for a New Future
It may feel cold outside right now, as we enter the dead of the winter season, when the plants outside are brown and dormant; but spring is right around the corner, when those same plants will turn bright green and begin to grow and multiply.  In many ways, the same thing happens in God's church.  There may not be many signs of visible growth right now, but life and vitality are there; and it won't be long before the warm rays of the Son bring forth the new blossoms and fruit of spring!
I can't wait!
Your partner in the Gospel,
Pastor Tieman