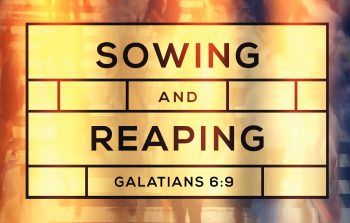 What is the mission of the church?  What kind of impact can your church and your life have on your community?  What does the Bible say about a local church's calling to influence a lost world?
Motivation for Mission is a new five-week study to help our congregation focus on our purpose as individuals and as a church. It seeks to answer the question, "Why are we here?" This study covers the following:
Why is the Church on Earth?
Lost In America
Change? You've Gotta Be Kidding Me
The Search
The Power of a Team
The series begins this Sunday, February 18 and concludes March 18.  If you like to talk in class, this is a great group for you, because it is totally interactive!
We will meet in the Fellowship Hall @ 9:15 a.m. on Sundays.
God does not want anyone to perish, and God is looking for people who share his heart for those who are perishing.  This study lays a strong foundation for each of us to minister to people who need the Gospel.  It will help launch us on a great adventure that will change the world around us.
Get ready to impact people with God's love!
Pastor Tieman