In the book, Irresistible Evangelism, by Steve Sjogren, a working definition of kindness is suggested as "demonstrating God's love by offering to do humble acts of service, in Christ's name, with no strings attached." (Irresistible Evangelism p.91) The authors go on to say,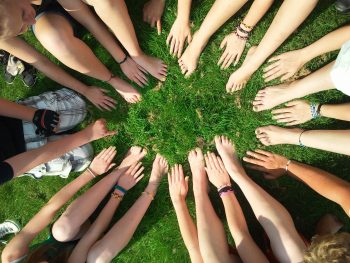 We'll never shine brightly in the kingdom of God until we can sign up for activities that bring us no immediate, tangible, specific gain. We need to learn the lesson Jesus taught in Luke 6:35 about giving without expecting to get anything back, not even gratitude. The only reward we need is knowing that we're acting like sons of the Most High. The watching world will never be genuinely interested in our message as long as we come across as self-seeking promoters of our little piece of the kingdom. However, the world hungers for generosity in Christ's name when those expressing it don't care who gets the credit. If we don't take seriously the phrases In Christ's name and with no strings attached, we're just using a manipulative marketing strategy. (Irresistible Evangelism p.94)
When we serve another, with no strings attached, we are operating in a way that is counter-cultural. Doing something for nothing is unheard of these days. A posture of a servant can easily be drowned out by the "me, my, and mine" slogans of Madison Avenue. But let's remember…it is the kindness of God that has drawn us into a saving relationship with Him. Through His kindness, God has rescued us from the kingdom of darkness and pulled us out of the miry clay. Through His many acts of kindness in the New Testament, Jesus gives us a model of what it means to be kind.
We will be reflecting this model on Sunday, April 8, as we go out into the community after an abbreviated worship service at 10:30 am.  Here are the Service Projects from which you can choose:
Homeless Survival Kits: Distribute bags of non-perishable food items to homeless
Water Bottle Distribution: Distribute bottles of water in downtown parks
Trash Pick Up: Pick up trash and garbage from streets around Trinity
Prayer Walking: Prayer support for those doing Service Projects
Lunch: Prepare lunch for everyone going out on Service Projects
Child Care: Watching small children who are unable to participate in the above projects
Let's get irresistible!