People often refer to a good book as a real "page turner."  Of course, that's because you can't wait to get to the next chapter, to find out what is going to happen.  Life sometimes works that way, too!  In fact, it is a pretty good description of my own life.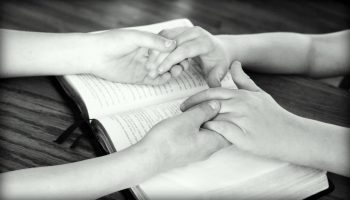 For the past 8 months, I have been serving you as your Vacancy Pastor.  When we entered into this agreement, none of us really knew how long it would last, which just goes to show that God always has a better plan than we do.
His plan, now, is for us to move on to the next chapter of the book.  For Trinity that means continuing to faithfully worship and serve God, loving your neighbors, and sharing the love of Jesus with everyone you can as you "go and make disciples".  It also means praying for Pastor Boehlke as he considers your call to serve in your midst.  And it means, praying and caring for one another in mutual encouragement.
For me, it means continuing to help congregations experience "mission revitalization" as the Executive Director for the Transforming Churches Network (TCN).  It also means serving as the Vacancy Pastor at Grace Celebration Lutheran Church in Cordova.  My responsibilities there will be very similar to what they have been here at Trinity.  Of course, many people have asked me, "why are you leaving Trinity to do basically the same thing at Grace Celebration?"
Well, the answer is two-fold.  1) Trinity needs and deserves a full-time pastor, and I still feel called to serve as Executive Director for TCN which precludes me from being called as your full-time pastor; 2) Grace Celebration is much closer to my home, so serving there will enable a greater stewardship of time and travel.
Please know that I have truly grown to love Trinity over these past 8 months.  While the time has been short, God has blessed me with the opportunity to get to know and serve you and to share the wonderful Good News of Jesus with you!  You have all been very gracious and generous in your support for me and my wife.  Thanks so much for all your prayers and well wishes!
The good news is that we will have the opportunity to reconnect from time to time at Circuit and District events, through social media, and the serendipitous moments when we see each other around town.  And, of course, if those things don't happen, I know without a doubt that we will all have a grand reunion in heaven!  Thus,  I don't really have to say goodbye to all my friends at Trinity.  I will simply say, auf wiedersehen—"until we meet again"!
So, as we begin this new chapter of the book, one that I believe will be just as exciting and fun as the last one, I also want to thank all of you who made this last chapter possible.  It has been a tremendous joy and privilege to work, laugh, worship and pray with the wonderful people of Trinity these past several months.
To God be the glory, as we move to the next chapter!
– Pastor Terry Tieman