SAVE THE DATE
On September 21, 1980, three young organists were among the 371 people who crowded into Trinity Lutheran Church to hear an Organ Concert / Hymn Festival presented by the legendary Lutheran organist Dr. Paul Manz.
Over the years we have used his music in our own churches, and now, in this year of our Lord 2019, we have planned another Organ Concert / Hymn Festival to honor this man who so inspired us, to share his music, and to celebrate his legacy.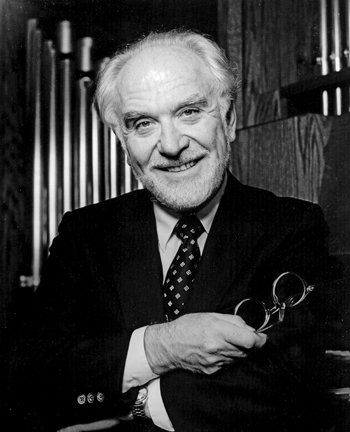 Please join us at Trinity Lutheran Church (210 Washington Avenue, 38103) on October 20, 2019, 4:00 p.m. for "E'en So, Lord Jesus – A Celebration of the Music of Paul Manz," featuring organists Martha Israel, Ty Legge, and Jane Scharding Smedley, as well as a choir led by Dr. Bruce Smedley.
Free Parking is available in the lot across the street, and a reception will follow. For more information, call Trinity's office at 901 525-1056.