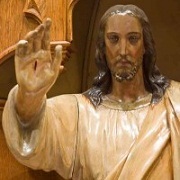 Confession is good for the soul.
There may come a time when you feel the need to make confession to the pastor anonymously. This is seldom the best way to do things, and you are strongly encouraged to contact the pastor directly and trust in his professional discretion.
However, so that no one should be turned away, we provide this form in order to set up a dialogue with Pastor that does not require you to give your name.
To Make An Anonymous Confession
August 12, 2013