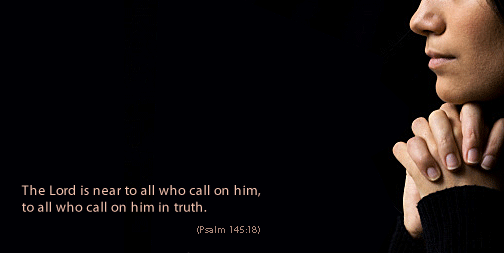 A Word on Prayer
The prophet Daniel once prayed this way: "We do not make requests of You because we are righteous, but because of Your great mercy" (Daniel 9:18).
We are not a righteous people. We sin. This much is clear, not only from the Scriptures (Romans 7:14-25), but also from our own experience of life.  I encourage you, as you consider your needs of body and soul, to pray and to ask for prayer honestly, reflecting on the fullness of our common need for Christ's forgiveness and mercy.  We are not here to judge you, but to pray for you – as sinners together relying on the unending grace of God in Jesus Christ.
Prayer is the heartbeat of the faithful.  It's what we do.  Please know that we will not take your request lightly, but pray for you lovingly and constantly.  Unless you request otherwise, all contacts to the Prayer Request are kept in strict confidence.