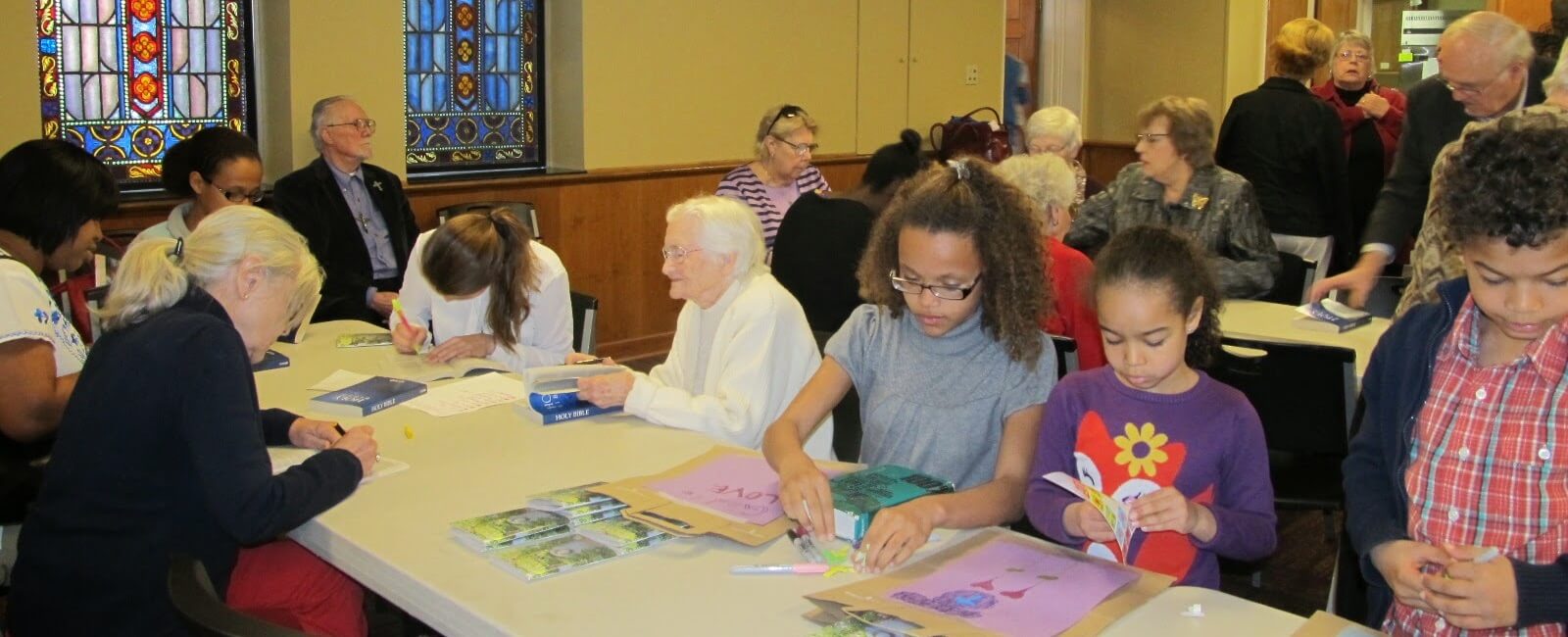 On the 4th Sunday of each month, we turn our focus outward to spend a few minutes – at both our fellowship hour (10:30-11:00) and after our 11:00 worship service – preparing care packages for our local Memphis community. So far, we've prepared gift bags and Bibles for prisoners at the Criminal Justice Complex at 201 Poplar, "Back-to-School" gift packages for teachers at St. Patrick's Jubilee School on Linden Ave., and prepared lunch boxes for the hungry in our neighborhood.
Each project takes around 15 minutes, and we invite anyone and everyone to stop downstairs in our Fellowship Hall to help out.
For more information about specific dates and projects, visit our online parish calendar, or contact Trinity's Community Outreach Coordinator, Cynthia Stovall.