Join us for Worship
Sunday School / Bible Study 9:00am
Worship at 10:30am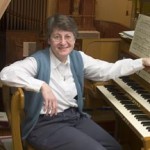 Worship is not a spectator sport. In fact, the word "Liturgy" – used to describe the order of worship, literally means "work of the people." At Trinity, our worship experience is an hour (or so) long snapshot of our life in Christ Jesus: We first and foremost receive the gifts of Christ – forgiveness, mercy, and grace, and in return we offer up our prayers and praise in thanksgiving in a responsive, engaging way.
We offer a traditional worship experience founded on the historic liturgy and hymnody of the Lutheran Church, and based on the Orders of Worship found in the Lutheran Service Book. We are not, however, stuffy and formulaic in our worship. The hour or so we spend together around the Altar and in the presence of Christ is the most exciting and meaningful hour of our week. Because of this, our worship is also inspiring, strengthening, and yes – even a little bit of fun.
Our sermons focus on the living and active Word of God, and how He brings His grace to us through Jesus Christ even today, and meets us right where we are. We follow the Revised Common Lectionary, a series of readings from Scripture throughout the year that is used throughout the majority of Christendom.